I have never seen as many movies in a single season as I have this summer. Some of them are still hanging around, so if you haven't seen them yet you still might have time.
In order of recommendation:
1. Jurassic World
Shame on you if you were a fan of the original and haven't seen this yet. It's great. Lots of humour, lots of action, lots of dinosaurs. What else do you want from your summer entertainment? Highly recommended.
2. Terminator: Genisys – If you were a fan of the original, you have to see this. Don't worry about any of the sequels (or the television series, or the book). Accept it as a reboot and not a remake, and sit back and enjoy. Especially the first thirty minutes when you think you know what's going on. Recommended.
3. Avengers: Age of Ultron – Warning – you are not seeing this for the plot. I just wanted to remind you of that before you sat down. They added a slew of new characters; the team is getting a little unwieldy. But mostly fun. Recommended.
4. The Man from U.N.C.L.E.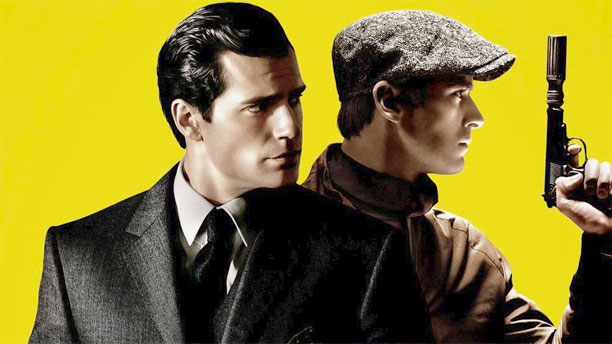 I never saw the original series, but I enjoyed this. They did the 60s well. It was a cute Cold War/spy movie, without going over the top like James Bond did. It's quieter, but very funny. Very Guy Ritchie. Recommended.
5. Ricky and the Flash – Meryl Streep was good. Kevin Kline was good. (Not surprising for either actor). But the secondary characters stole the show. Mamie Gummer played Meryl and Kevin's daughter, and Rick Springfield played Meryl's lead guitarist. (I didn't know it was him until the credits rolled.) They did wonderful jobs. Unfortunately, Ricky is not a very likeable character, so while the movie was well done, I didn't particularly like it. Recommended for half-price Tuesdays.
6. Inside Out – Maybe it's better if you are a kid. Overall, I found it very depressing for a cartoon. Not recommended.
7. San Andreas – I was expecting it to be not good. I was disappointed. Not recommended.